Hunting at the LWR Ranch
June, 2005
I returned to the LWR Ranch, in Martin, SD. again this year to hunt some more prairie dogs at long ranges. As usual, the experience was top rate, with Jon and Sherry Wik providing the best accommodations and guide services that you could ask for. I was joined this year by my son-in-law Curtis, for another four days of intense shooting.
The main goal of this year's trip was to obtain my 500 and 1000 yard certificates from the Varmint Hunters Association (VHA). To that end, I built a custom 6.5-284 long range rifle expressly for this trip. Jon had set up two beautiful shooting positions overlooking an immense field of dogs. There was a shooting position on a knoll for both the 1000 and 1500 yard ranges. The target areas were set up with orange cones and reflectors, making the spotting and subsequent range finding a piece of cake.
Over a period of four days, Curtis and I shot 600 rounds through the 6.5-284, 350 rounds through the 6mm-250AI, and I don't know how many .223 Remington rounds sent through the Rock River AR15. Here is Curtis using the AR to inflict some mayhem on the dog town to the west, about 200 to 500 yards away.
<![if !vml]>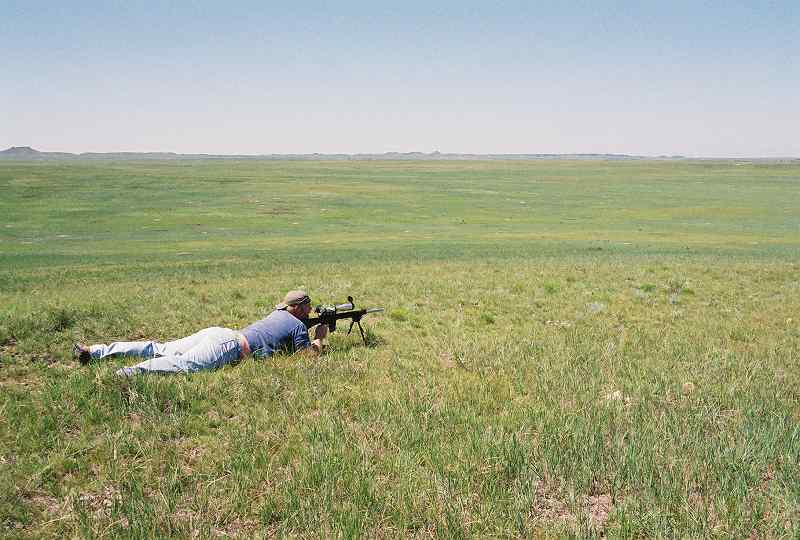 <![endif]>
Here is the 6.5-284 set up on the bags, ready to deal "Death from Afar, off the Grassy Knoll"
<![if !vml]>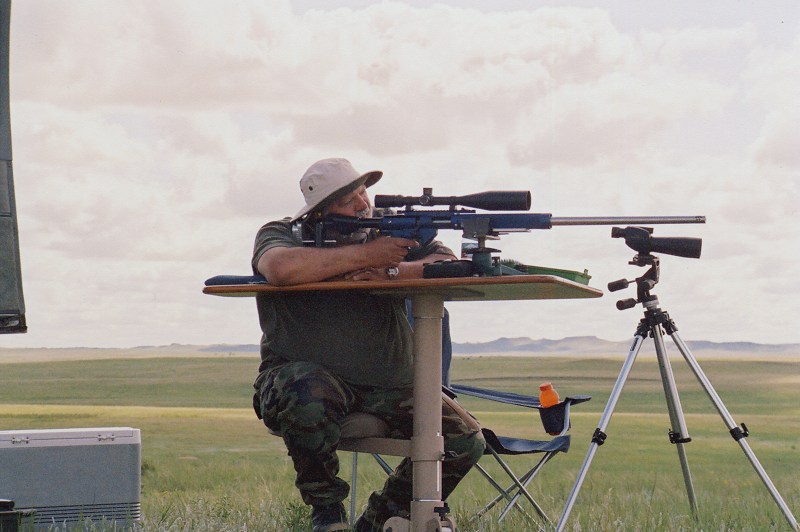 <![endif]>
The second day, both Curtis and I made our 500 and 1000 yard "official" shots. Here is Jon holding a pup I hit at 1086 yards using the 6.5-284. I used this shot to qualify for the 500 yard certificate.
<![if !vml]>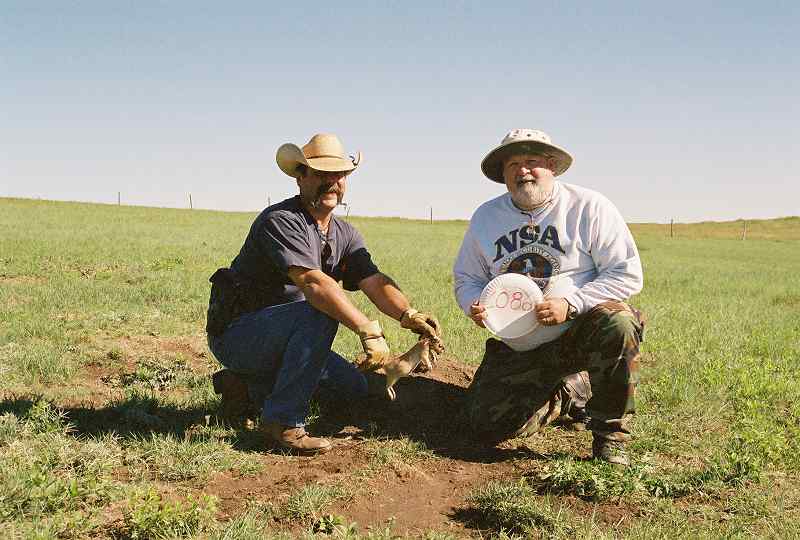 <![endif]>
Here is Curtis with his 1071 yard hit, using the 6mm-250AI.
<![if !vml]>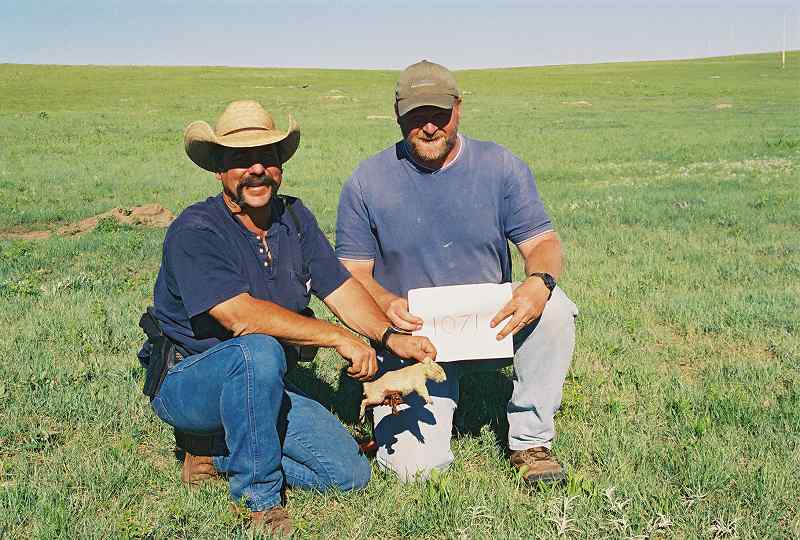 <![endif]>
In fact, there were four of us that made our 1000 yard shots that day. Curtis made a 985 yard shot to qualify for the 500 yard certificate.
On the third day, I made this hit at 1362 yards, which I used to qualify for the 1000 yard certificate.
<![if !vml]>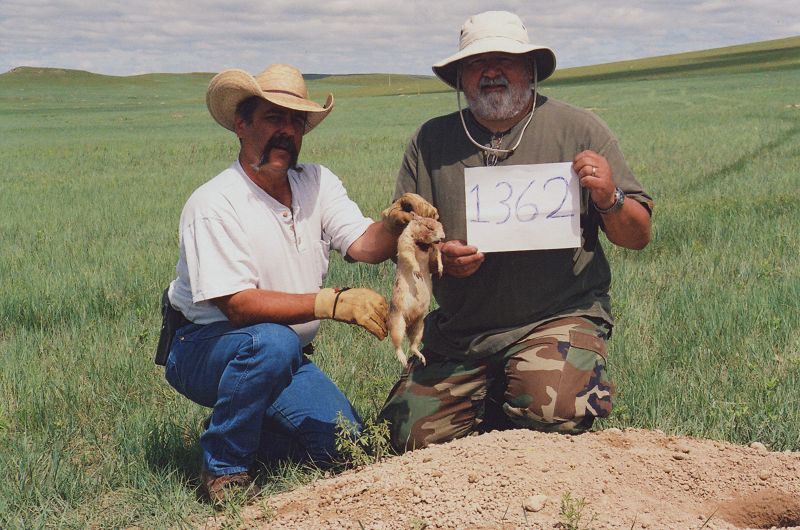 <![endif]>
The 6.5-284 performed extremely well under the real world conditions of the South Dakota prairie. At 1000 yards, it was grouping consistently under 12", often under 6", even with the 15 MPH crosswinds. Jon dubbed it the "ray gun". However, at 1500 yards, the 6.5mm round was flat out of gas. We used up all the 40 MOA scope base offset, plus the 20+ MOA adjustment of the Nightforce scope, and still had to shoot at the very bottom on the image on the NP1-RR reticle. However, had we had more time and ammunition, I am sure that we could have hit one that wouldn't have crawled down a hole after being shot, so that we could claim a true 1500 yard hit. Curtis and I were sure that we hade at least three solid hits at 1500, but the bullet was so slow that it only caused the dogs to tumble, then run (limp?) for cover into a nearby hole. I am sure that they died there, but we could not find any corpses to claim for an "official" hit.
Now that I have the tools to smith my own rifle, I am considering building a 300 WinMag for next year so that I can make that 1500 yard shot, and perhaps even get out to 2000. Well, I can always dream … 338 Lapua Mag?? Only the future will tell …